SouthIdahoGary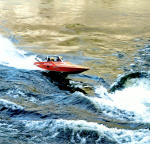 Joined: 15 Jun 2005
Posts: 295
Location: Wilder, ID, USA
Posted: Fri Jan 06, 2012 12:19 am

Post subject: Using the GPS coordinates-Google maps

---

If you will highlight the GPS coordinates in the "MAPS" posts and then paste them into Google MAPS you can go see the Satellite View if you wish. You can also in, many of the Google Maps, use the Google Streetview feature (the little yellow man icon) and drive along the rivers (if when you hover the little Streetview man over a road way, if it turns to BLUE it has streetview available.)


_________________
"faster, Faster, FASTER until the thrill of speed overcomes the fear of DEATH"#163 "Tuff-n'-Nuff"