SouthIdahoGary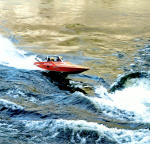 Joined: 15 Jun 2005
Posts: 295
Location: Wilder, ID, USA
Posted: Fri Jan 06, 2012 12:09 am

Post subject: MAPPING THE SALMON -days 7 & 8 Friday and Saturday

---

At Riggins it is a little different. The launch and test tune area is at Shorts Bar GPS 45.414788,-116.301925. The upper start / finish is at Island Bar GPS 45.418772,-116.261584. The lower start / finish is by Lightning Creek GPS 45.462324,-116.308598. There is also a ramp at Lightning Creek 45.465752,-116.307397

Just one map here-



---

Description:

Filesize:

3.95 MB

Viewed:

2762 Time(s)






---


_________________
"faster, Faster, FASTER until the thrill of speed overcomes the fear of DEATH"#163 "Tuff-n'-Nuff"