The Outlaw Eagle Advantage
Outlaw Eagle Manufacturing Ltd. has built a solid background in the jet boating industry since 1987.
Proudly built in Canada to CSA Standard W47.2.  We are CWB certified and all welders are professionals with years of experience in the industry.
We pride ourselves in meeting or exceeding all Transport Canada regulations. There are safety features built into every Outlaw and Eagle boat that will ensure years of safe and trouble free boating
All of our factory marine engines are certified, marine compliant and carry Manufacturer Warranty
All Outlaw and Eagle hulls are hand crafted using only the best Marine Grade Aluminum. Marine Grade aluminum alloy has the greatest resistance to corrosion in the Marine industry. The magnesium alloy combines with the aluminum to enhance the protective properties of the natural oxide. This ensures a boat that will last for years and maintain it looks strength and resale value.
 Structural stringers are used to reinforce the hull with cross bracing to further reinforce side to side flex, tying everything together and supporting the floor. Our stringer structures are engineered for maximum strength and far exceed the industry standard. 6061 marine grade aluminum is used on many of the jet boat hulls and stringer structures, 6061 increases the strength without adding weight.
 All cleats, rails, bow and stern eyes are welded on to ensure the best possible strength and years of trouble free boating.
All thru-hull fittings and bow drains on Outlaw Boats are welded components.  The majority are built in house and constructed of marine grade aluminum. This eliminates corrosion that occurs when using dissimilar metals.This welded process will last a lifetime, looks great and requires no repairs or maintenance.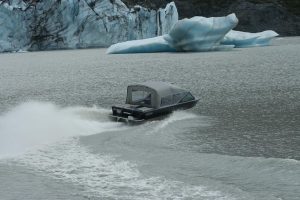 All tops are built in-house and custom to insure the best possible fit, strength and quality.
Upholstery is of the best possible quality, insuring comfortable seating with easy to look after material that will last for years.  We offer many seating options to make your days on the water as comfortable as possible.
Our floors are constructed of only the best possible plywood, with vinyl flooring and treated backing that will last for years.
A fuel water separator comes as standard equipment on all Outlaw and Eagle boats to ensure hours of trouble free boating.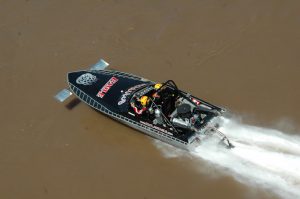 The trailers under Outlaw Boats are high quality industry standard trailers. These trailers are all galvanized and designed to perfectly match each boat, ensuring the boat travels well, looks great and loads & unloads with ease.
All Outlaw Boats have been designed and engineered to provide the best possible ride, while deliver better than average handling and fuel efficiency. All this combined with strength, stability and performance makes Outlaw Eagle Boats the best aluminum boat money can buy.