·   Versatility    ·   Durability   ·   Dependability   ·
·   Work Boats for your industry   ·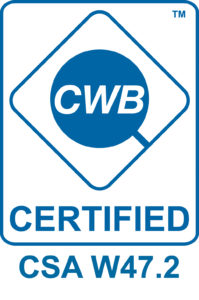 Outlaw Eagle Work Boats are built to handle situations where there is no plan B. We understand that many water situations require variable depths of water. Our custom work boats are designed to meet and exceed your expectations. Backed by our Canadian Welding Bureau certification and ABYC membership, we hold high standards in our manufacturing process to ensure the integrity of our work boats.
With over 100 Outlaw Eagle boats working for Canada, we have become the supplier of choice for the RCMP, DFO, Oilfield industry and more.
Support for your work boat doesn't end at delivery. Our team offers continual repair and parts services and are always available for technical advice. You're not only getting a boat, but over 30 years in the marine industry backing you and your organization.
Work Boats engineered for maximum safety with the smoothest operations.
From beginning to end; full in-house production facilities ensure the highest quality product.